lynsey.design – the portfolio of lynsey gwin
Academy Place
Senior Living in a Historic Landmark
Project Type Brand
Period 2016-2017
Role Brand Designer, Graphic Designer
Old school becomes new again
A long-abandoned school house in Houma, LA was to be renovated and converted into a senior living facility called Academy Place. They needed a distinctly recognizable visual identity that would capture the essence of the building and the era of its heyday. The brand needed to be displayed in numerous marketing materials to entice seniors to lease one of their many beautiful apartments, as well as on a new website that would provide apartment details and contact information. In addition, the identity would be extended throughout the entire building itself in both signage and wayfinding applications.
Scouting the building for in-person inspiration
You can only learn so much about a place from photos. That's why the Envoc team and I went to visit the historic building in person. Built in the early 1930s, this massive schoolhouse was the perfect era-specific landmark that easily brought to mind the distinct visual styles from that time period. We toured some of the areas that were under construction to observe the restoration and building process of the new living spaces for a firsthand look at the undertaking.

I did a lot of research on historical Art Deco design patterns. I wanted to make sure the logo would be reminiscent of the 1930s, while still appearing classically modern. I came up with several concepts that showed detailed linework and picked up on architectural styles from the building itself. I presented these concepts to the client and let them decide which concept was the best fit.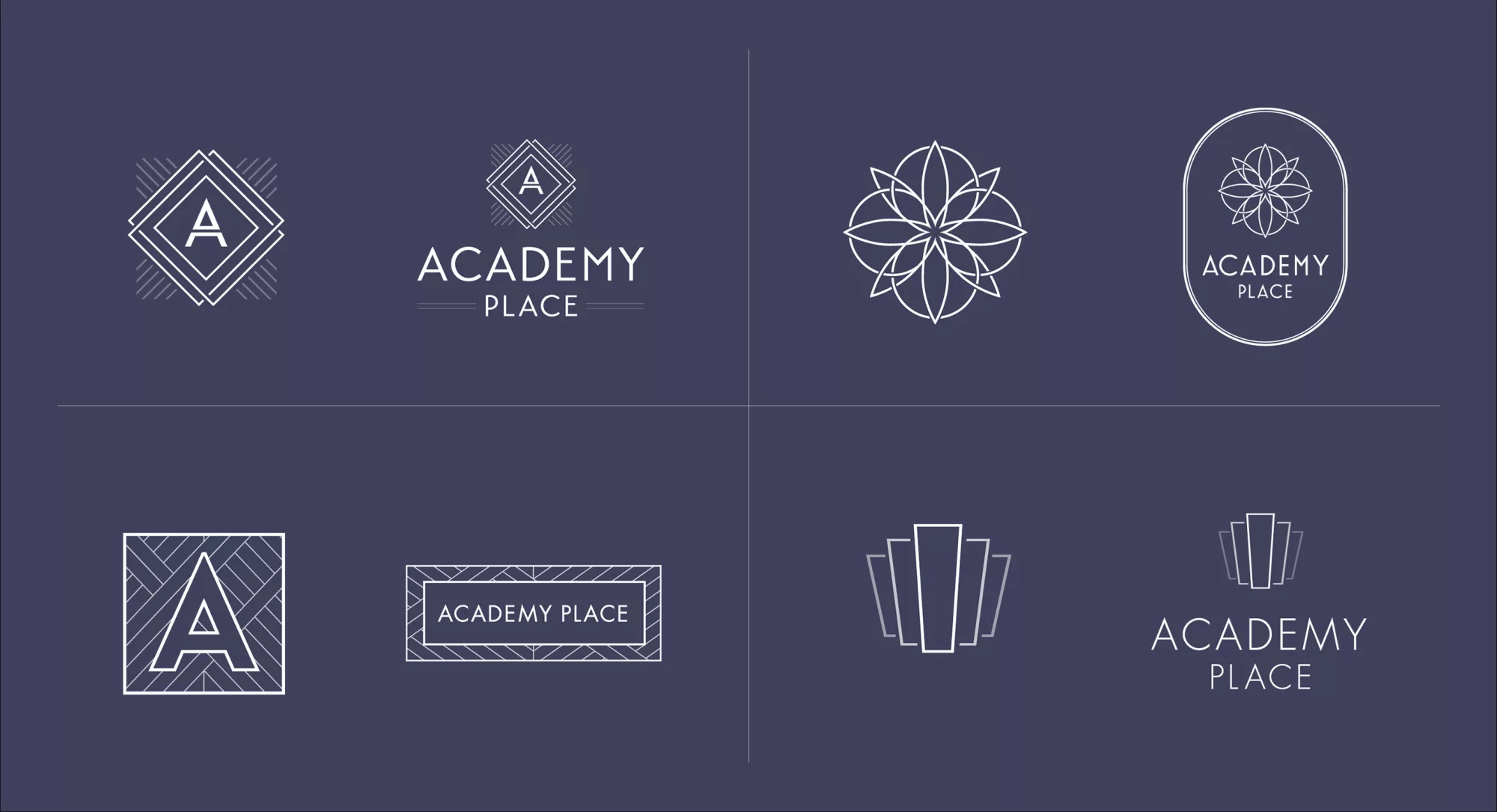 Welcome Home to Academy Place
The client ultimately chose the simplest design that showcased the keystone architectural shape that is prominent in the front of the school building, combined with Art Deco-inspired typography. The keystone is the final piece placed during construction and locks all the stones into position, preventing a masonry arch from collapsing. Here, it is representative of the Academy Place residents and their contributions that have held their communities together throughout the years. Fun fact: some of the residents may have attended school in this very building!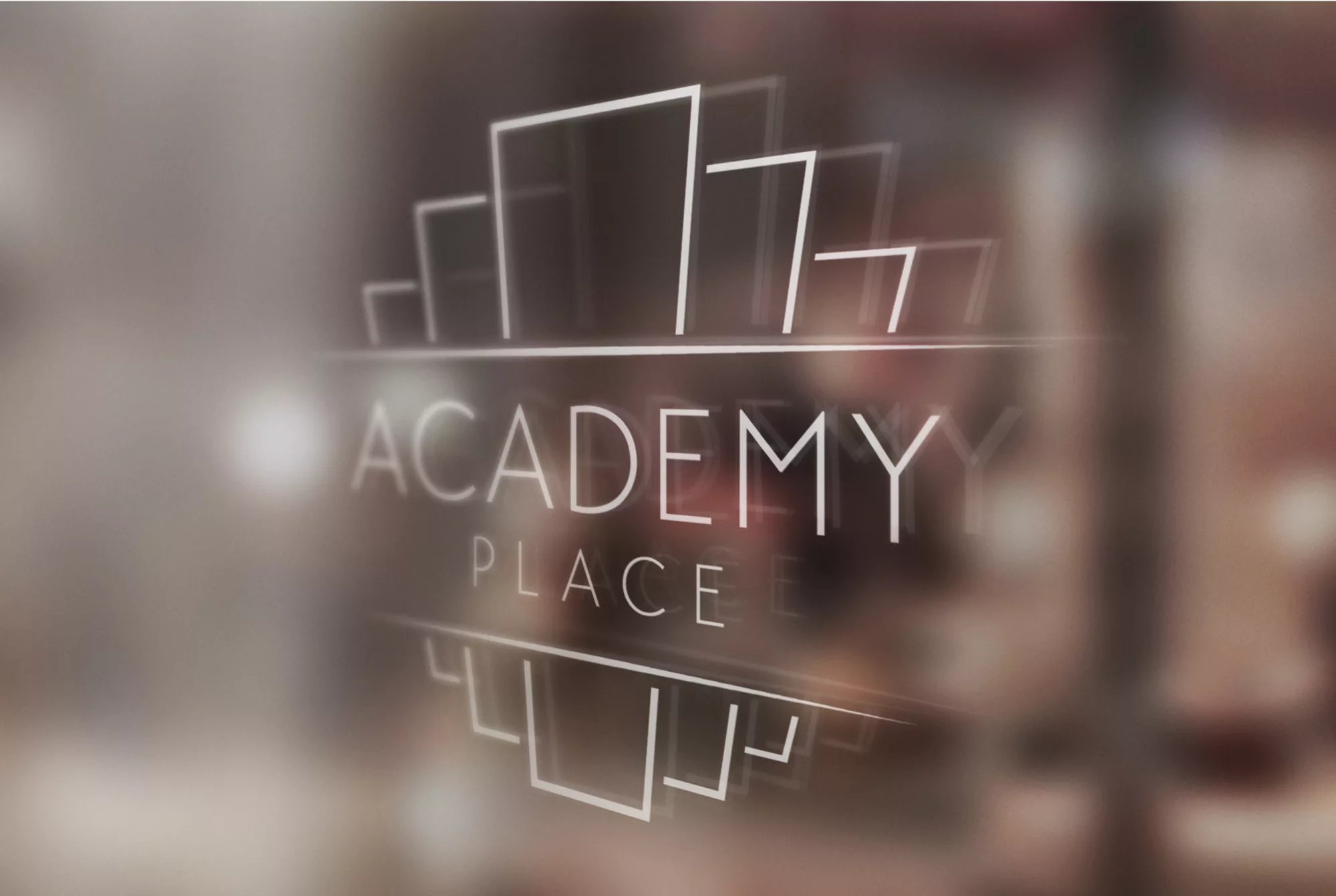 Signs of the times
After we had a final logo design, it was time to bring it to life. I worked with the client and their architecture design firm, Holly & Smith, to determine signage designs, dimensions, colors and materials. This was a fun way to extend the brand into the real world and pull it all together for the residents to enjoy.