Envoc Thank You Cards
Not sent from my iPhone
Project Type Print,
Period 2015
Role Creative Director
Moving beyond the screen
Good relationships with clients are paramount, but how can we go the extra step and show our clients that we truly care?
I wanted to create a way to personally thank clients for their business, celebrate their accomplishments, or show appreciation for no reason at all. In this project, I wanted to do a play on modern forms of communication where we combined various emoji with an analog, handwritten touch in the form of printed cards. The goal was to give clients a fun, energetic surprise in the mail (yes, mail!), that would bring humor to their day.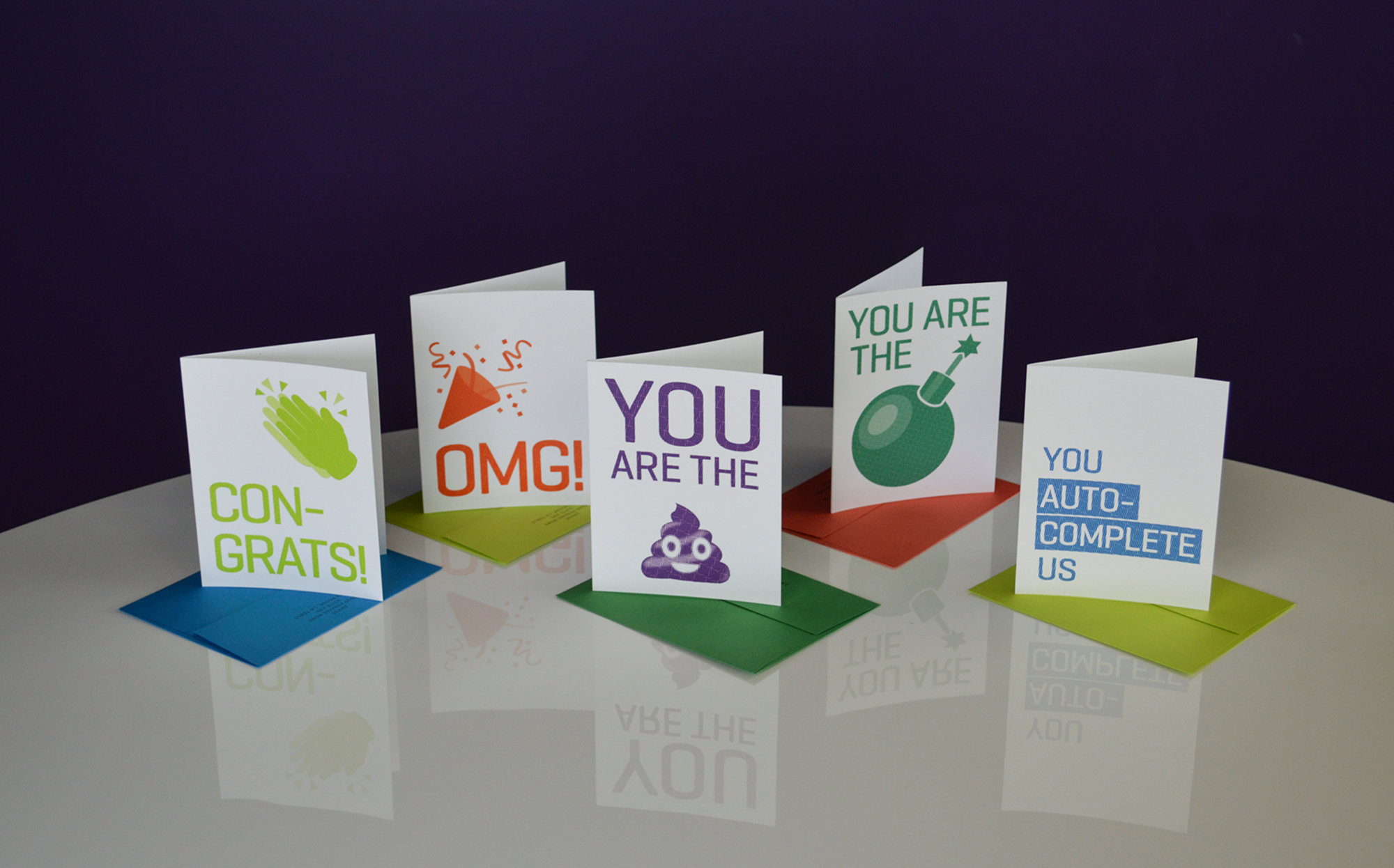 Hard work pays off in more ways than one
The cards were printed on a thick, textured paper stock with a single color ink to mimic traditional screenprinting. We paired the cards with brightly colored envelopes in complementary colors for an extra pop. The cards went on to win a Gold Addy Award in 2016 for the Self Promotion/Branded Elements category. Most importantly, though, our clients loved them! #winwin