LHSAA
Connecting High Schools & Sports in Louisiana
Project Type Mobile, Software, Website
Period 2010-2017
Role UX Designer, UI Designer, Front-end Developer
Going for the gold
If you know anything about Louisiana, you know that sports are a big deal. LHSAA is the hub of all things high school sports in Louisiana. They needed a website that could facilitate that for years to come. I began working with LHSAA in 2010 while employed at Maxon Media. Starting as the project lead for their new website, I was responsible for keeping the project on track with timelines and within scope. Over the course of 7 years, I maintained, updated, and built additional features to the website, and also worked with a team of developers to design an iOS application for diehard high school sports fans on the go.
Online in real time
LHSAA needed a website that could better meet their online needs to keep their association members informed. There are so many schools, sports teams, and games to keep track of, that the website had to handle constant updates with ease. The website was built to manage: forms and documents, sports news, general information and announcements, news updates, e-newsletters, directories, classified ads, an events calendar, handbooks, yearly archives, and the all-important team brackets. I designed the website to handle all of these content types and more.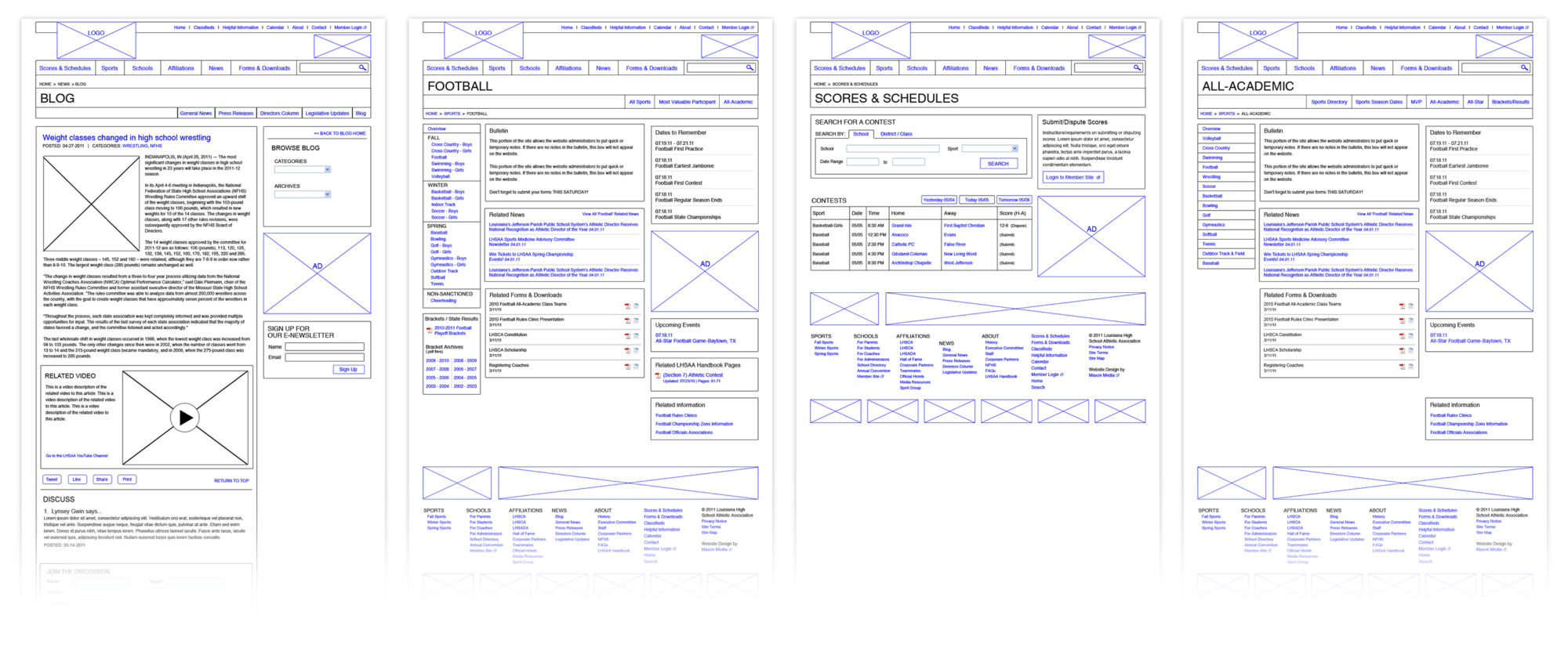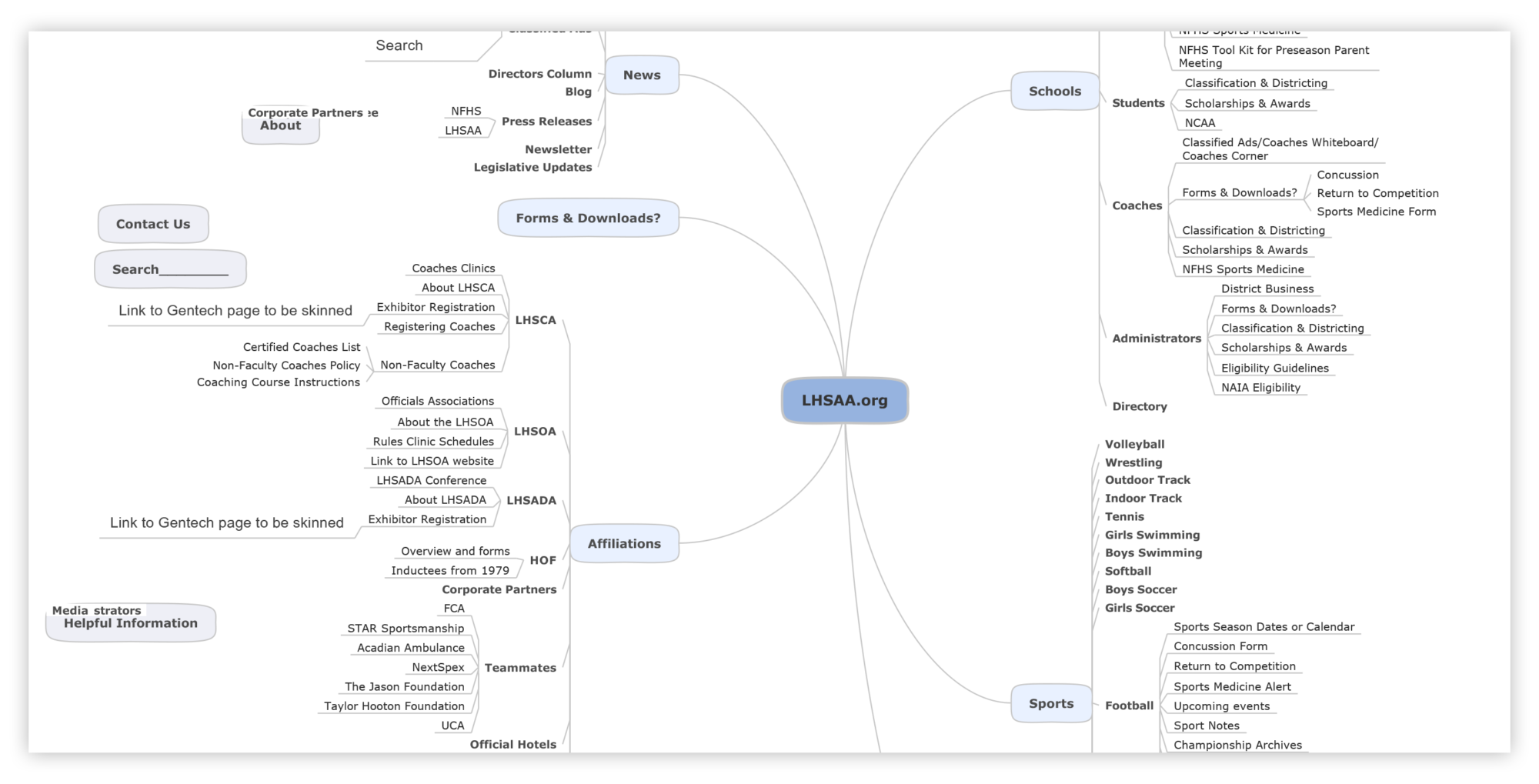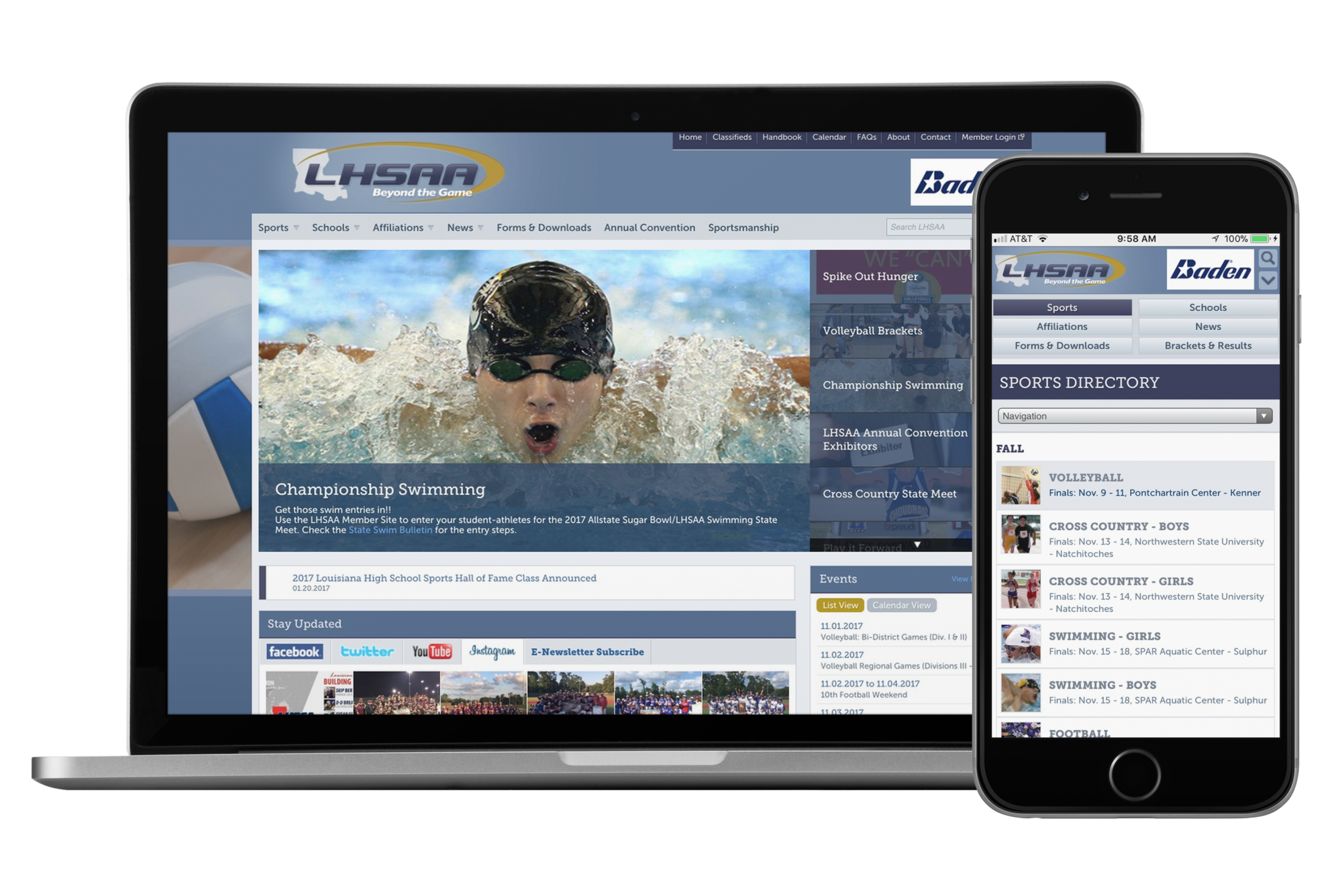 Never miss the score
Knowing that not everyone is at their desktop or wanting to filter through an extensive website on their phones, LHSAA decided to build an iPhone application that would communicate with the website and member portal to display what was most important to their users: upcoming games, final scores submitted by coaches, bracket information, and school directories.
I served as the lead UI and UX designer for the app, creating user flow documents, wireframes, and interface designs. I also did all the slicing of design assets and worked with the app developers to make sure the design was implemented correctly.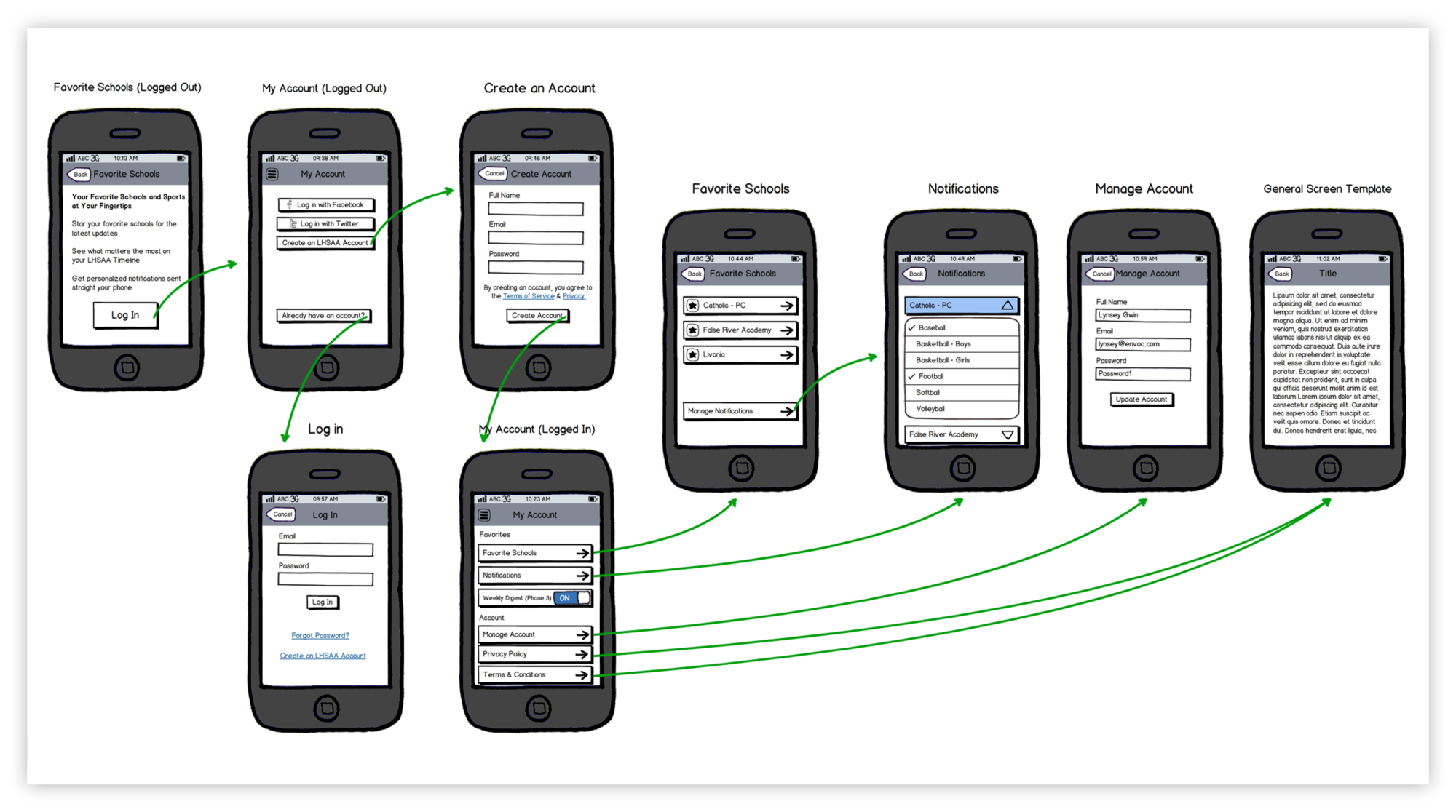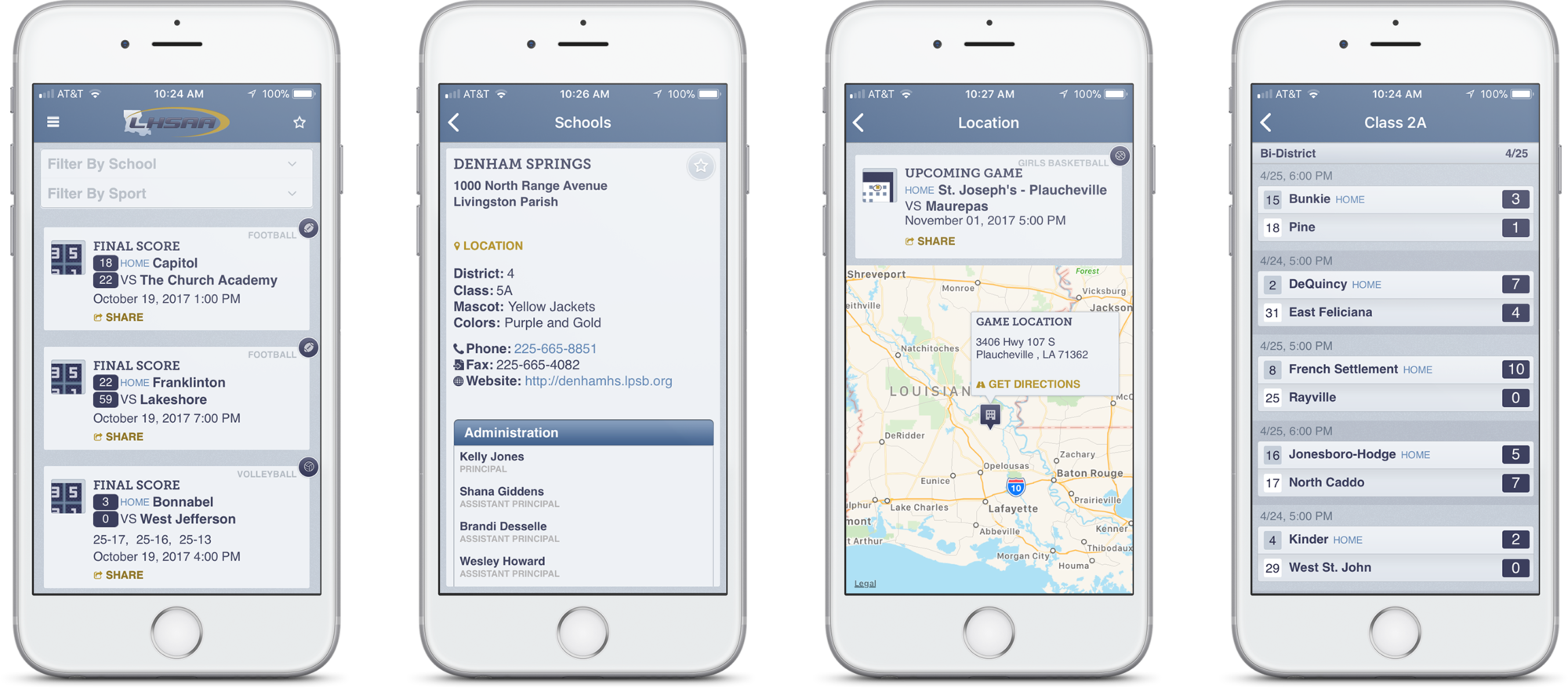 Lynsey's creative mind is one of a kind. We sometimes didn't know the direction we wanted to go with graphics or with our website. We gave Lynsey one or two quick ideas and she took it from there. Her work was never short of amazing.
Doug Catanzaro, Director of Technology, LHSAA