lynsey.design – the portfolio of lynsey gwin
Managed Meals
Macros on the Move
Project Type Website
Period 2016-2017
Role UX Designer, UI Designer, Front-end Developer
A fresh website for a fresh meal delivery service
Managed Meals is a company that delivers freshly prepared meals to local customers. For busy people on-the-go or health-conscious customers who want calorie-restricted meals without the guesswork, Managed Meals is a godsend.
However, the user experience on their previous website was confusing. The owner of Managed Meals was constantly fielding phone calls about how to place orders and what the options were, and business growth had plateaued. They needed a new web presence that would educate customers on how the service worked and make the ordering process as seamless as possible.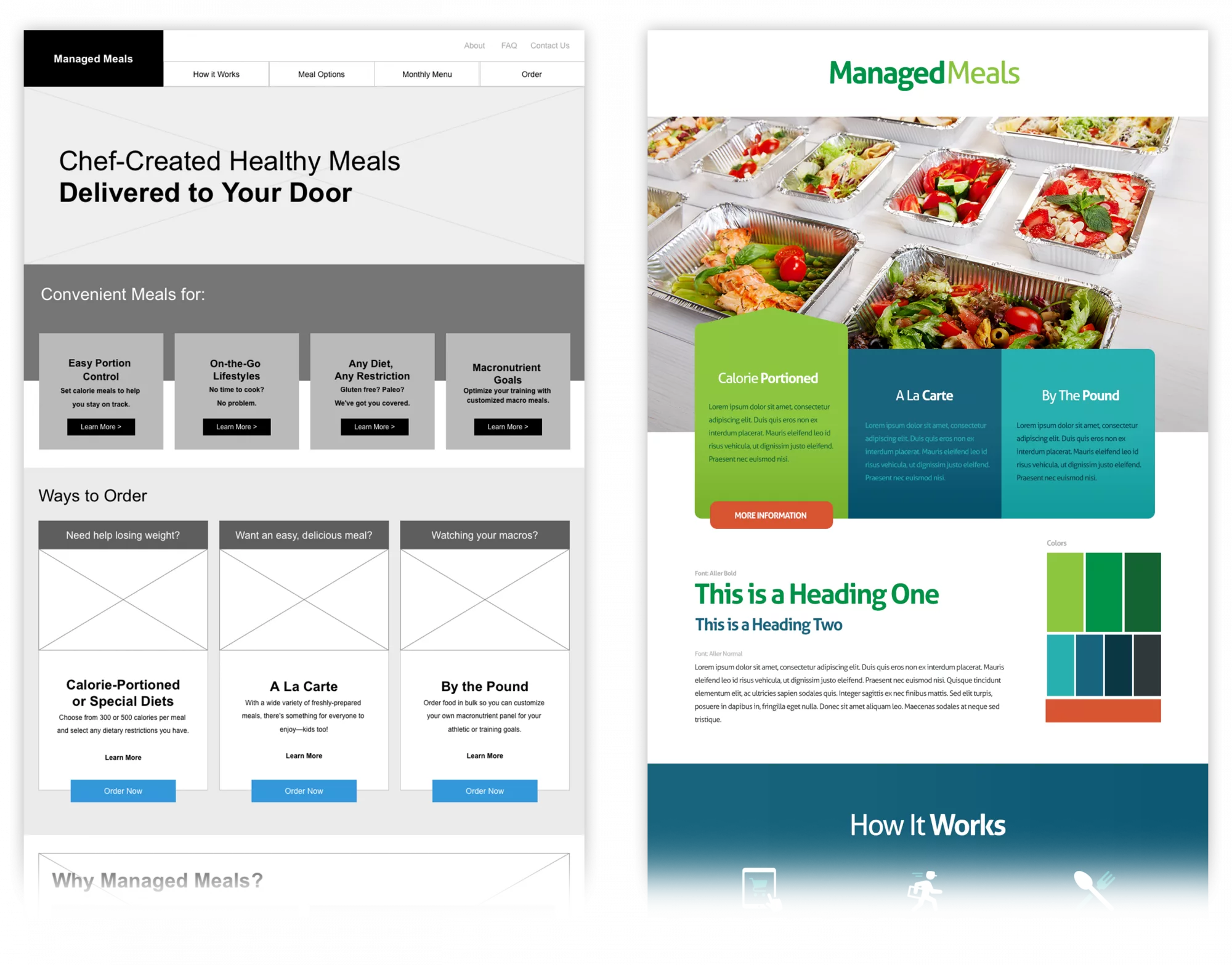 Simple in the front, complex in the back
To achieve our goal, we had to start from scratch. A content strategist started re-writing content from the ground up, which was applied to fresh information architecture that clearly defined different meal options, how the service worked, and addressed common FAQs.
The biggest challenge of the website was to make the complex ordering process feel simple to the customer. I had to account for the wide range of meal types and weekly menu rotations, plan options, and delivery/shipping options. Within certain plan options, there was even more customization options like the number of calories per meal, as well as placing recurring orders instead of a la carte meals. On top of all that, the website had to handle both one-time or monthly payments for orders. Whew!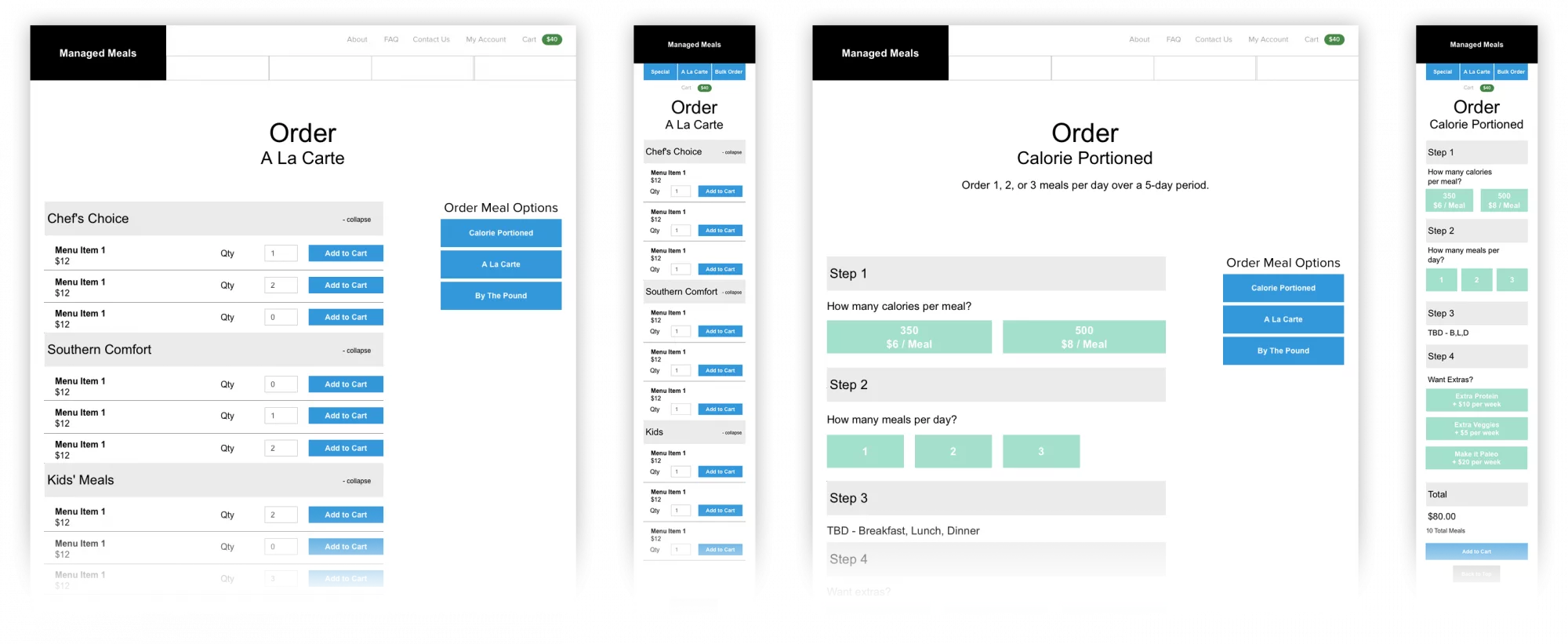 Custom development and reports for streamlined processes
I developed the mobile-responsive website using Craft CMS and Commerce, which I heavily utilized for all of the complex payment transactions. The step-through ordering process for weekly calorie-portioned ordering was a custom development piece that had complex logic behind it for all of the variations. I also developed a way to generate reports on order fulfillment and delivery so the Managed Meals owner could easily keep tabs on her business.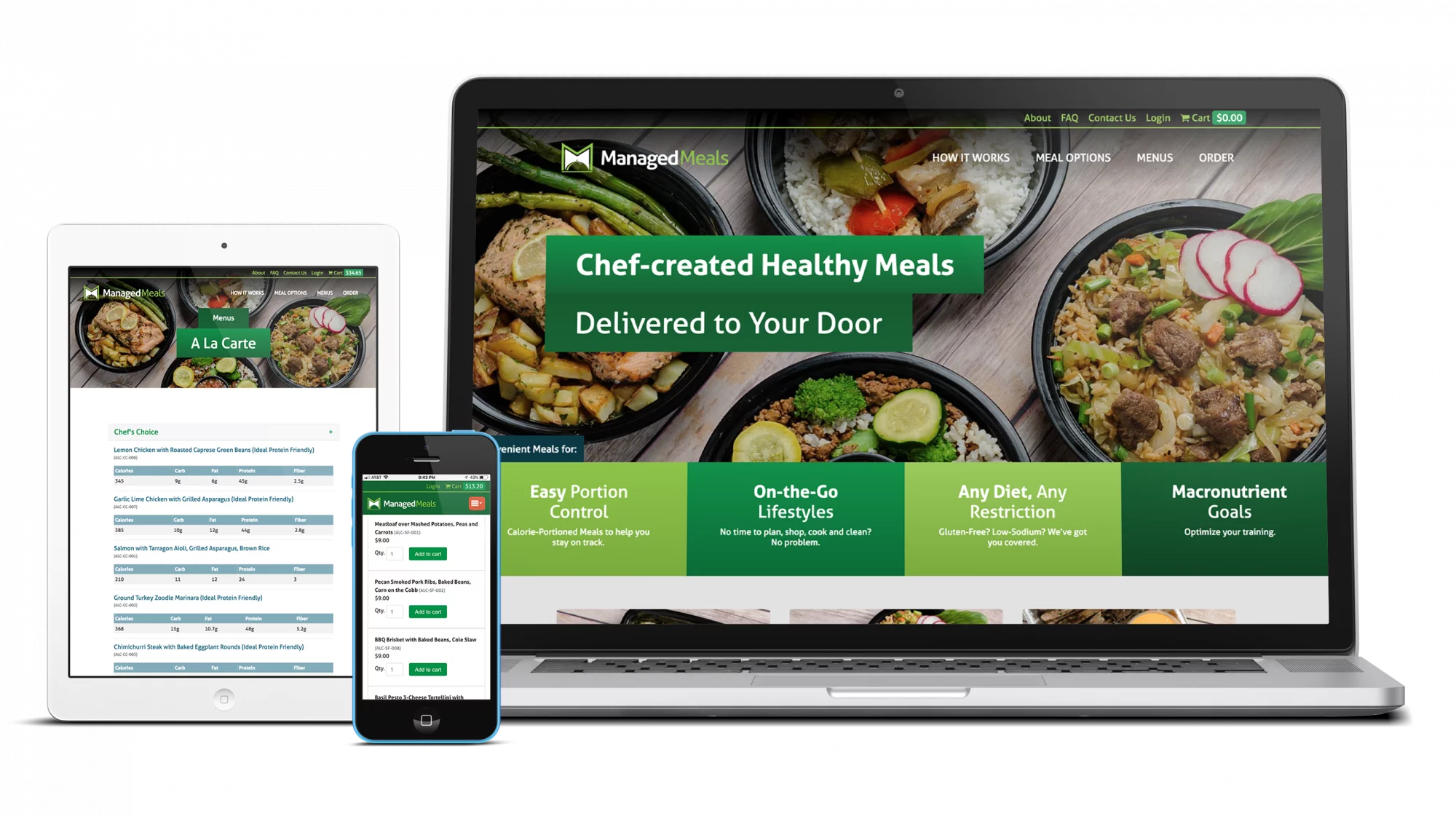 A picture is worth a thousand words
Managed Meals sells all sorts of prepared meals, from simple and healthy lunches and dinners to classic Southern fare. Merely describing the meals in text can only go so far— it was important that the website showed potential customers their delicious products as the major selling point (aside from the convenience of the service).
I arranged and art directed a photoshoot with Lovetrolux Photography at the Managed Meals headquarters where we plated up a variety of their most popular dishes and got some great shots of the chef in his element. Adding a face to the mix helps customers to see the person behind the product, which leads to strong brand relationships.