lynsey.design – the portfolio of lynsey gwin
Pennington Research Center
A helpful app for a healthier state
Project Type Mobile, Software
Period 2019 – Present
Role UI/UX Designer
It's no secret Louisiana is famous for its fantastic cuisine, but with all that tasty food may come some health concerns. In fact, 13.9% of the Louisiana population has diabetes, and 37.5% have prediabetes. Pennington Biomedical Research Center's Behavior Technology Lab set out to build a program with a mobile application that would help patients lose weight and improve their lifestyle habits with coaching and tracking. The goal is to help the Louisiana population live healthier lifestyles. Even with modern technology, getting people to change their lifestyle is no easy task!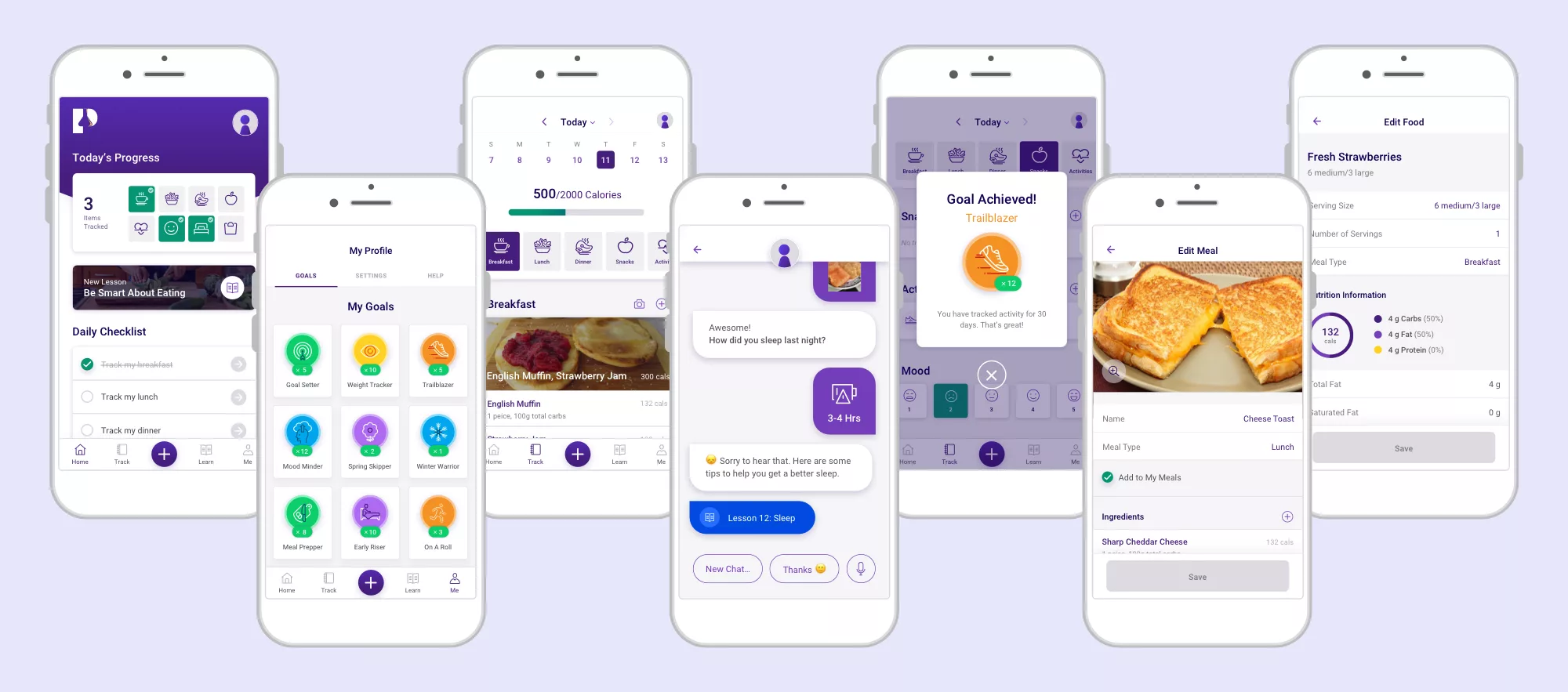 Building a basis for change
The application needed to allow users to complete checklists, log their daily activities, meals, mood, sleep and weight, and submit their information to a "coach" to review for feedback. The challenge I faced as the UX/UI designer was understanding the users, their daily lives, and their wide array of needs. There was a range of ages, ethnicities, and income levels in the pool of users, and we realized there would be differences in technology literacy among users.
To figure out how to approach the experience of the app, I collaborated with JPL Technical Solutions and the Pennington laboratory team to create personas using demographic research and other Medicaid application case studies in Louisiana. Based on our findings, we came to 4 different personas spanning the technology literacy spectrum, and we created a sitemap and user flows that optimized the user experience. From there, I designed a series of screens with iconography and a color scheme, to create an aesthetic that fit the function and overall experience.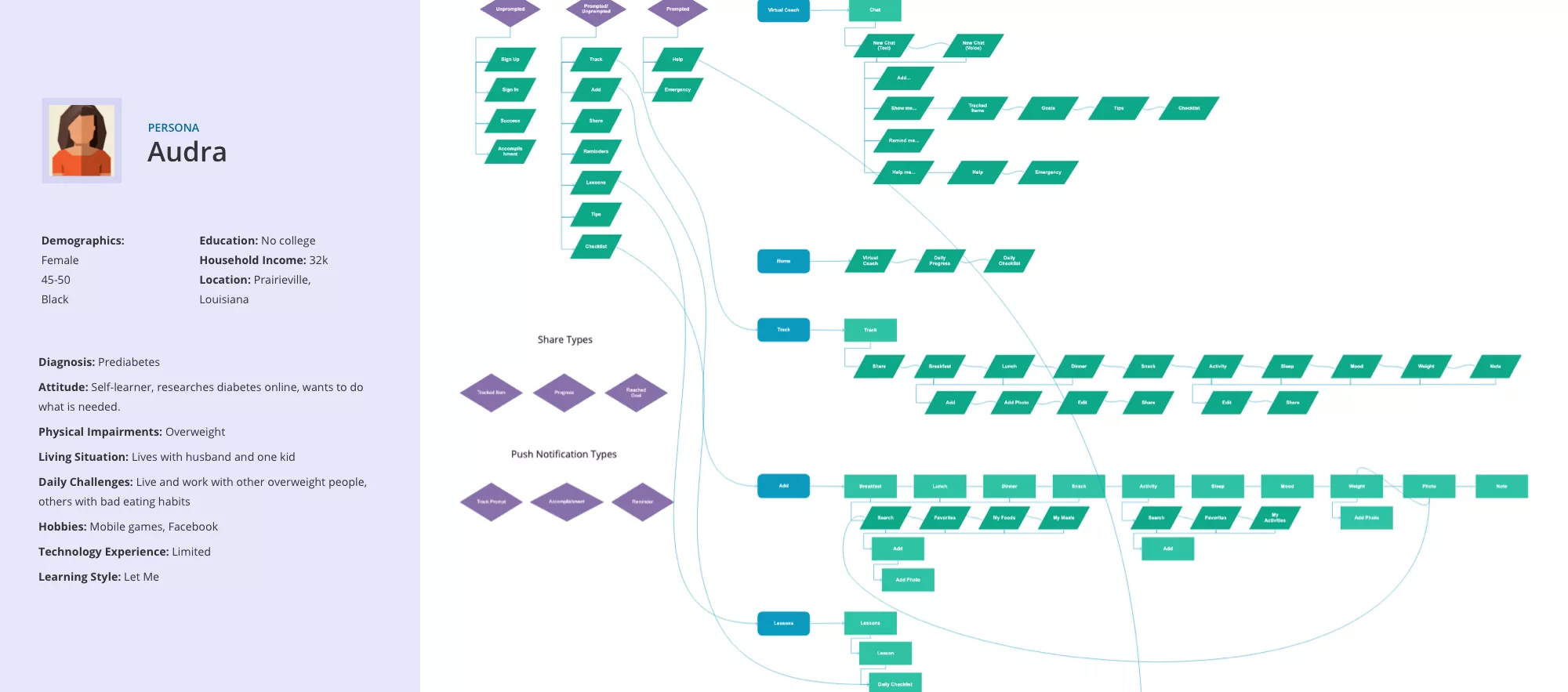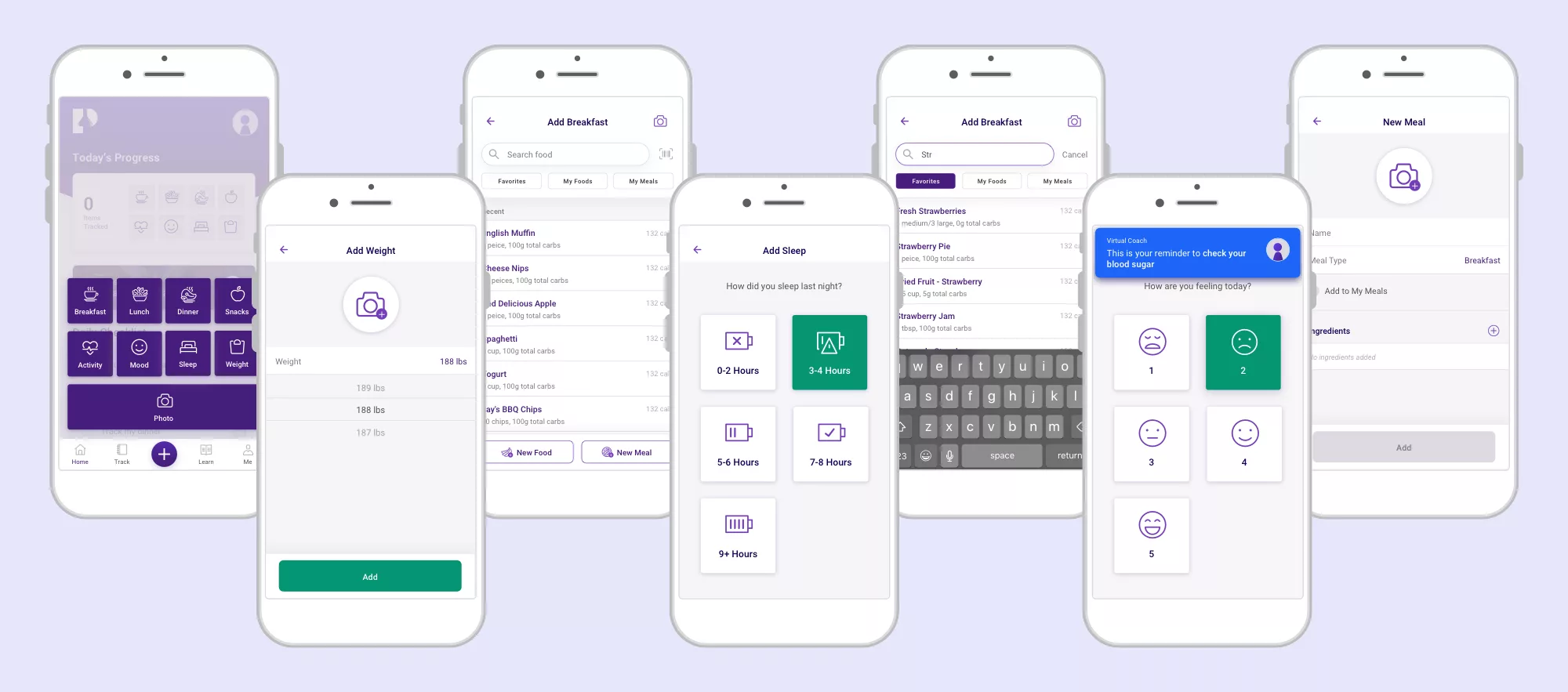 Along with the app, a Clinician Portal was designed and developed in order to manage patients. The Portal features progress tracking, patient messaging, appointment & resource management, new patient screening, telemedicine, and reporting. I worked with the team to plan the features and design screens.