lynsey.design – the portfolio of lynsey gwin
ProSys
Accurately positioning the experts
Project Type Website
Period 2015-2016
Role UX Designer, UI Designer, Front-end Developer
Bringing back the "Pro" in ProSys
ProSys, "the leading global provider of process control engineering services and solutions," faced a marketing challenge. With an outdated website, low brand recognition, and several products with disjointed identities, their online presence needed a new direction. They needed a new website that accurately portrayed them as industry experts and clearly defined their broad scope of services and products. Their goals were to elevate and unify their visual brand, position the company as a leader, educate their customers on relevant products, and ultimately capture their contact information so a sales representative could contact them further.
An elevated brand for an elevated perception
In an effort to modernize Prosys' visual brand, I created a style tile to convey the new direction that featured a high-contrast color palette, flat-style illustrations, and a card system for different content areas. I also designed several wireframes to show the layouts for the various pages so ProSys could easily separate usability and functionality from the visual design. Over the course of several revisions, we landed on a final design that was modern, informative, and had a distinct identity from their competitors.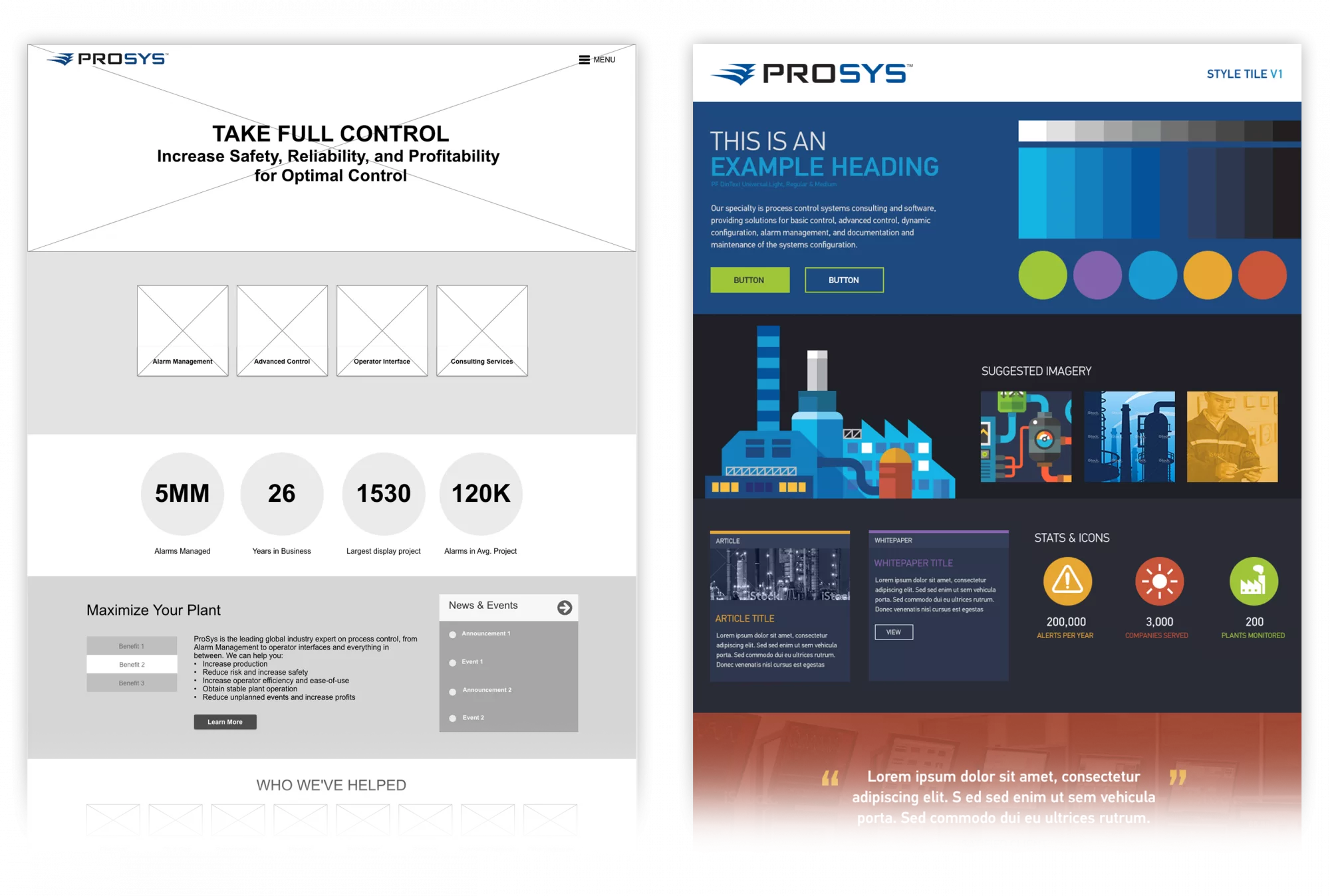 Making content management a breeze
ProSys wanted to be able to update their website content regularly with blog articles, news updates, product information, and technical documents. With this flexibility in mind, I developed the website using the ExpressionEngine content management system (CMS). I also implemented an OAuth integration (login capability for customers) that unlocked exclusive content for registered users. The website is easy to update and maintain, and sales representatives are able to easily capture contact information for their hottest leads.